My Works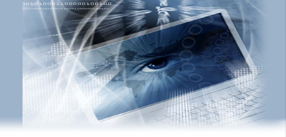 Critical Concepts
This section contains Concepts & Competencies for the IT Professional projects in the subjects of: System Analysis & Designs, Business Proposals, Procurement, Infrastructure & Business Plans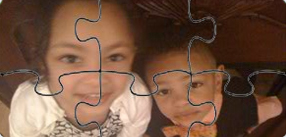 Games
Created puzzle with Flash and AS3 using DragDrop function, math function and loading symbols dynamically. Source Files
Also see Random Math for future card game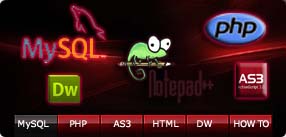 Directories
Databases Created with MySQL and PHP:
Telephone Directory | Simple Credit Card Validation must be nurmeric or else invalid | Contact Database login: tester password: tester

Basic PHP and MySQL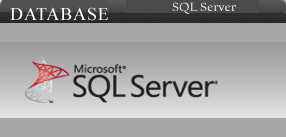 SQL Server
This page demonstrates a MEDIA database created in SQL Server Mangement Studio.
The Database was created for my Home Library to start organizing all Medias including: CDs, DVDs, Games, Books and Articles.
Flipbook Project
Created a Flipbook for Charles R. Gray, CEO of ATUSKEGEEAUDIO.COM (an online eBook company)as well as an ebook. Click the View Here button to review sample.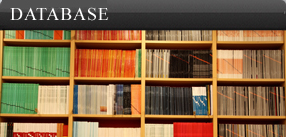 Validations
Letter Grade Used the checkGrade function to determine grade results. Each letter produces :A - Your grade is excellent, B - Your grade is good, C - Your grade is fairbreak, D - You are barely passing and F - You failed (must be caps).
More Databases Coming Soon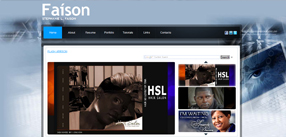 Websites
Stephanie's site was built in html format and a flash verison to display works.. In order to maintain knowledge and to grow in IT, Stephanie has created websites for family and friends. Click here to view, please click website portfolio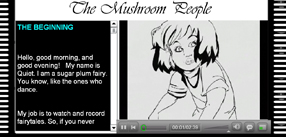 Youtube FLV
Here is "The Mushroom People" FLV file created for the CEO of ATUSKEGEEAUDIO.COM, Charles R Gray. This file was used for a youtube upload.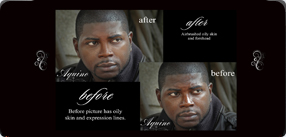 Photoshop & Illustrator
Sample Volunteer Work

View Touch-ups | Sample CD Cover
Sample Logo | Sample Publication
Sample Card | Kaplan Portfolio
View Multimedia Portfolio