A Few Words About Me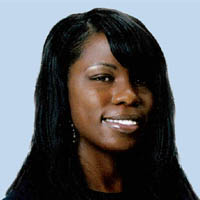 Stephanie L. Faíson
Download Resume Here

Stephanie L. Faíson is a contractor employee at International Business Machines Corporation (IBM) currently working with the U.S. and Canada Internet - Managed Security Services Support team. She is an accomplished executive capable of managing a wide range of functions while consistently producing proficient work for over fifteen years. She is an excellent team player with strong work ethics and superior self-starter combined with organizational and technical skills.

Stephanie graduated from Wingate University with a Bachelor of Science Degree in Business Management and has recently completed her studies at Kaplan University with a Bachelor of Science Degree in Information Technology with an emphasis in Web Multimedia and Animation. Her future career plans include pursuing a challenging position with a dynamic, growth-oriented industry, which will allow further utilization of her technical skills and acquire new abilities in Information Technology.
Her hobbies include spending time with her kids, traveling, reading, funk ballet, graphics, learning new skills and martial arts in the form of Kali and Thai Boxing . Stephanie Faíson is very active in her community and church organization. Her volunteer works include assisting with IBM Blood Drives, IT department at NNACIJC, INC and Elohim Outreach Center "We Care" that provides free tutoring and career training for adolescences and adults.
SKILLS & EDUCATION
TECHNICAL SKILLS
EDUCATION
Master of Science in Information Technology
Kaplan University, Florida
Expected Graduation: February 2012
Emphasis: Project Management for IT Professionals
Related Coursework: Critical Concepts and Competencies for the IT Professional
and System Analysis and Design
Current GPA: 3.7
Honors & Volunteer Work
Profile
"Stephanie is an accomplished professional
with strong work ethics who is capable of
independently managing a wide range of
functions while consistently producing responsibilities with proficiency.
She is a superior self-starter and team player
with a combination of organizational and technical skills and a sharp learner."
Stepanie L. Faíson

Recommendations
"Stephanie Faison worked under my leadership for more than seven years.
Stephanie is an excellent employee! She is
resourceful, creative and a solution-oriented person. Her technical skills are superb,
allowing her to master very complex assignments."
More from linda
"Stephanie has been a tremendous help to the
NACIJC, INC family with her exceptional creativity
At all times I have found Stephanie to be dependable and hardworking ."
More from Dr. Davis
Read More
Why Choose Me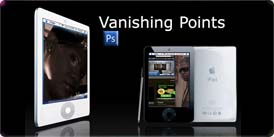 INNOVATIVE
Innovative IT professional with the ability to communicate effectively with all cultures and personnel levels.
ASSET
I strive for continued excellence with education.
I also have experience with independently
learning and excelling at new technologies as needed.